Joined

May 28, 2015
Messages

670
Reaction score

501
Points

0
History
This report is based on a 'Californian' bungalow – a style that is popular in New Zealand – that was built in the 1930s. It lies in the heart of the city of Wellington and as an 'untouched', 'fully furnished property' has been valued as being worth half a million dollars ($540,000). However, in its current condition the roof is no longer attached to the walls and it has been deemed earthquake prone. A brick wall was also removed for safety reasons following a recent earthquake as it was adjacent to a pedestrian walkway. What this means is that potential buyers cannot view the interior, by order of the City Council. Nevertheless, it is anticipated that the premises will still be sold and most likely demolished to make way for a new build. 
It is reported that an elderly woman has owned and lived in the property since 1966, but she vacated the premises at the end of 2016. Little is known about the woman; although one report suggests she was once a nurse. Several neighbours recall seeing the woman outside on the porch of the house feeding a tabby cat. Others say they often saw her sitting outside in her car. Sadly, what happened to the woman remains unknown. 
Our Version of Events
It was eleven o'clock and we were stood opposite a dilapidated looking house on the other side of the street. All the doors and windows were heavily boarded, so we weren't quite sure how we were going to get inside. We crossed the road, waited several seconds for a couple of people to pass us, then hopped a low wall to get into the alleyway that runs alongside the property.We figured if there was going to be any form of access it was probably going to be found around the back. 
Next, following a bit of creative thinking, wefound ourselves inching our way through a tight gap that we could just barely fit inside. The passageway we'd discovered was filled with years of grime and other things we'd rather not think about, and the air was incredibly stale and harsh against our lungs. After what felt like a lifetime of crawling flat against the foundations, we emerged through the floorboards and found ourselves inside some kind of cupboard. Rather disappointingly, no relief from the bad air was to be found though as the room absolutely reeked of the rich stench of piss. Gagging slightly, we hurried to pull ourselves out of the hole so we could stand up and try to find a room with better air quality. 
We promptly left the cupboard and found ourselves standing in the main corridor of the house. Since the lights were on, we could see into most of the rooms from here. We were thankful the lights were on too because the entire property was practically bursting with utter shit. At this point, we attempted to set up our tripods, but this was a challenge in itself since there wasn't much room to put them anywhere. But, we somehow managed it and so, being very careful not to touch anything for fear of catching something incurable, we cracked on and started to explore the house a bit. At this point, though, we decided we'd make the whole endeavour a quick one. If anything, the heavy smell of piss was getting worse; it was so bad in the corridor it brought tears to our eyes. 
There was certainly plenty to see inside the building, especially in the dining/kitchen area, and it would have been great to have learned more about the previous owner to help preserve her history, but the very dated food substances we stumbled across put us off a wee bit. Fifteen minutes later, feeling satisfied that we'd seen everything there was to see, we were pretty keen to get back in the filthy hole again. There were a lot of old photographs and pieces of documentation lying around that gave some insight into who the old lady was, but in the end the smell became unbearable. In hindsight, it smelt a bit like there sewage pipes had malfunctioned. Anyway, putting that thought aside, we emerged back on the street in record time. The tight squeeze that had previously seemed challenging was in fact a doddle. After that we felt pretty damn dirty – the level of dirtiness you feel when you've been exploring non-stop for several days – so we headed off in search of an industrial car wash. 
Explored with Nillskill.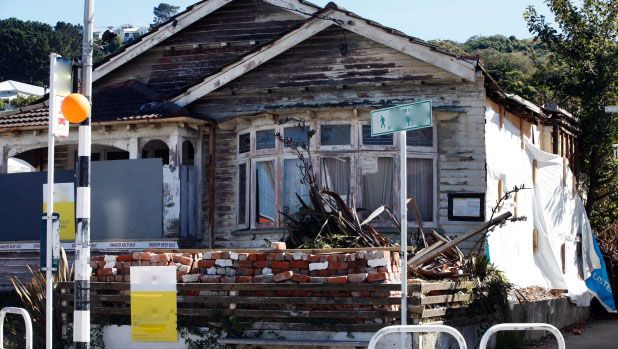 ​
1:​
 ​
 ​
2:​
 ​
 ​
3:​
 ​
 ​
4:​
 ​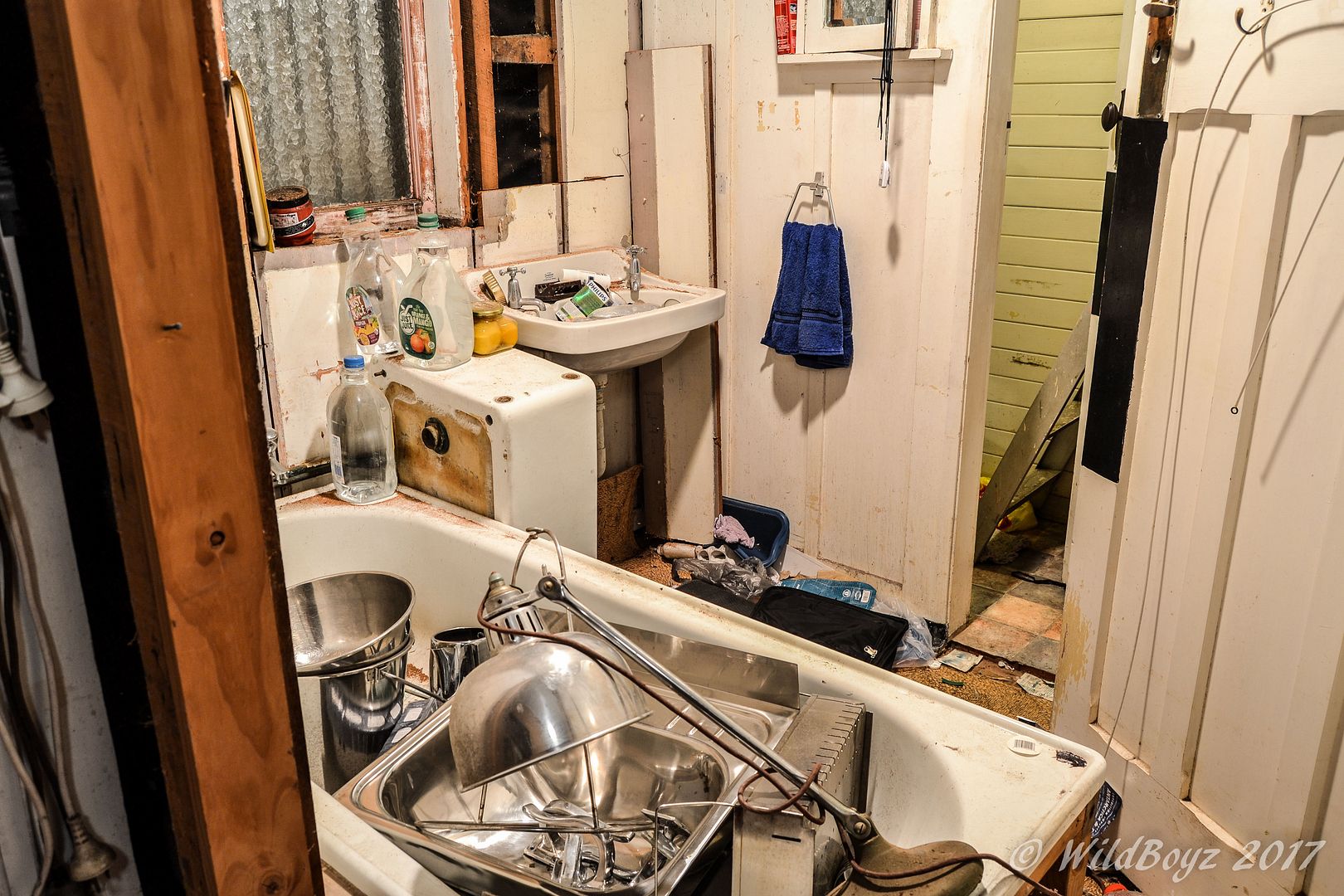 ​
5:​
 ​
 ​
6:​
 ​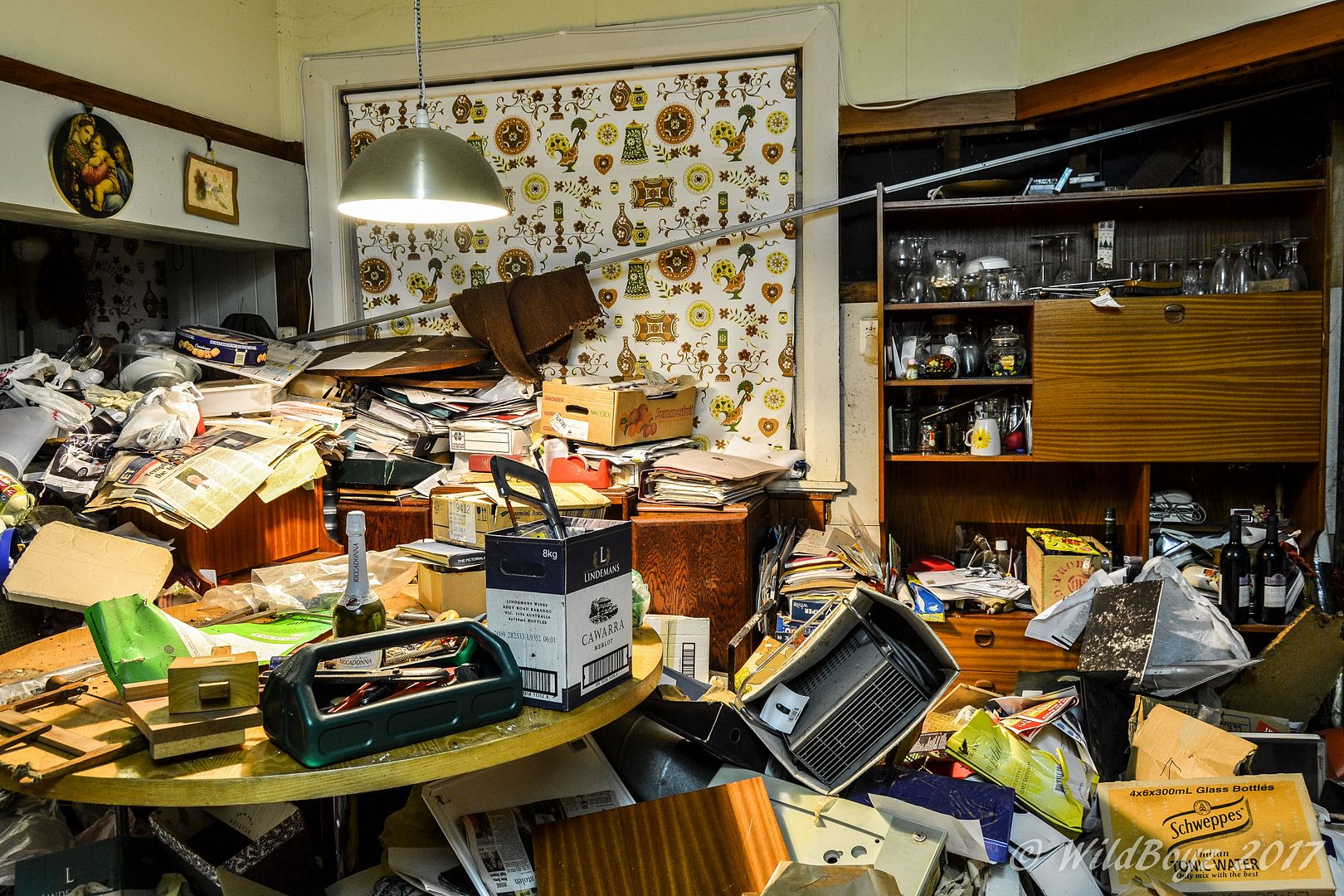 ​
7:​
 ​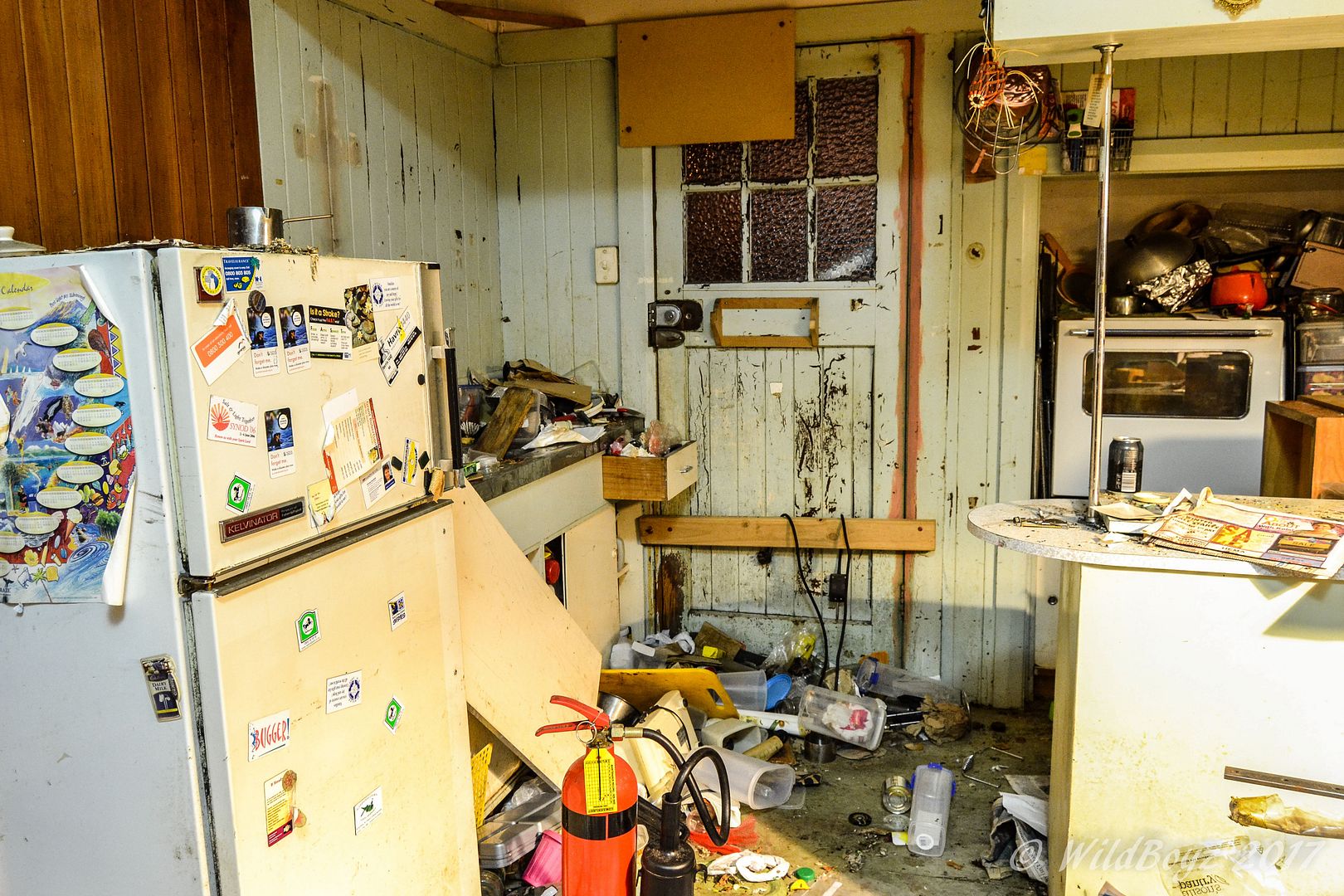 ​
8:​
 ​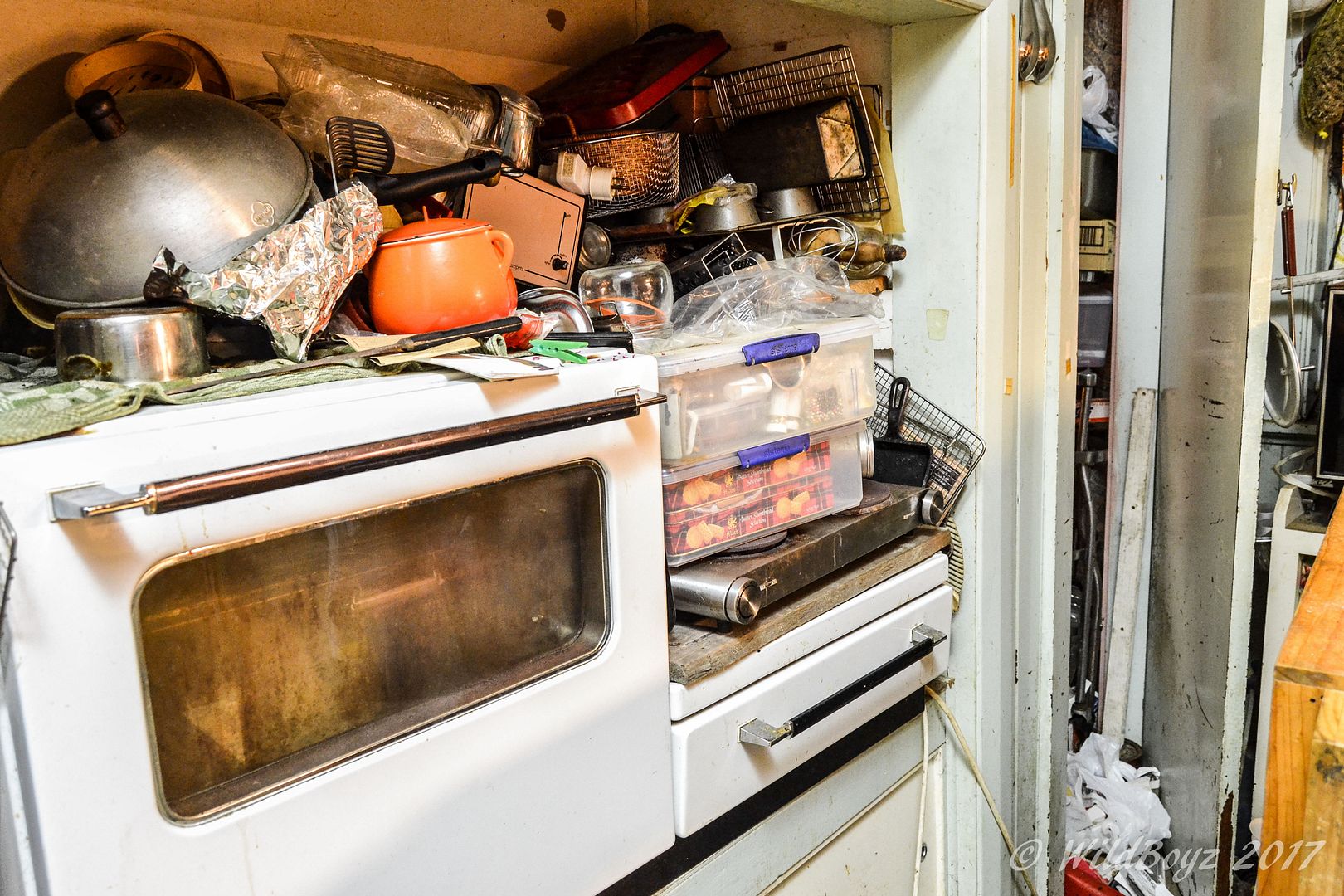 ​
9:​
 ​
 ​
10:​
 ​
 ​
11:​
 ​
 ​
12:​
 ​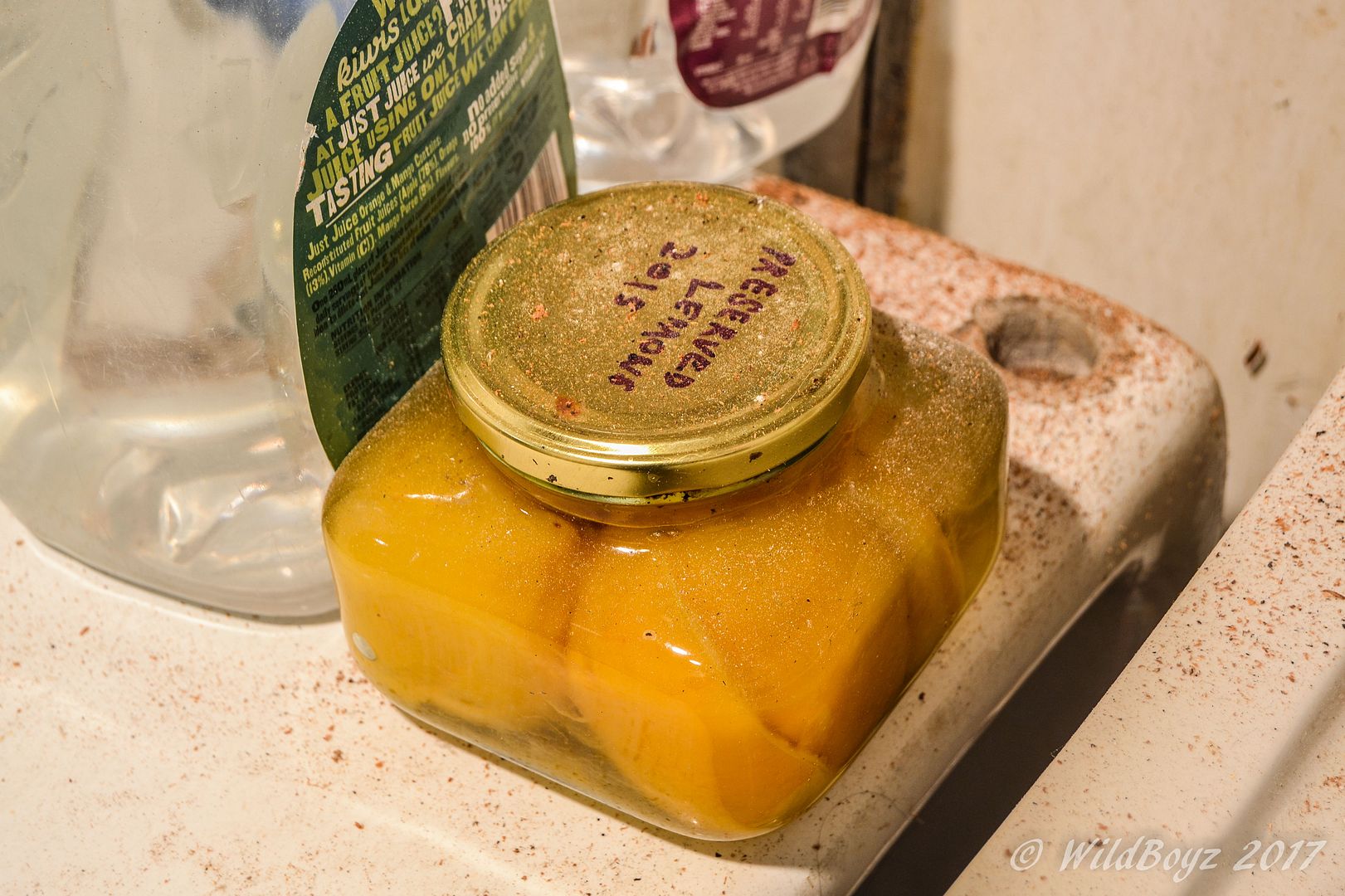 ​
13:​
 ​
 ​
14:​
 ​
 ​
15:​
 ​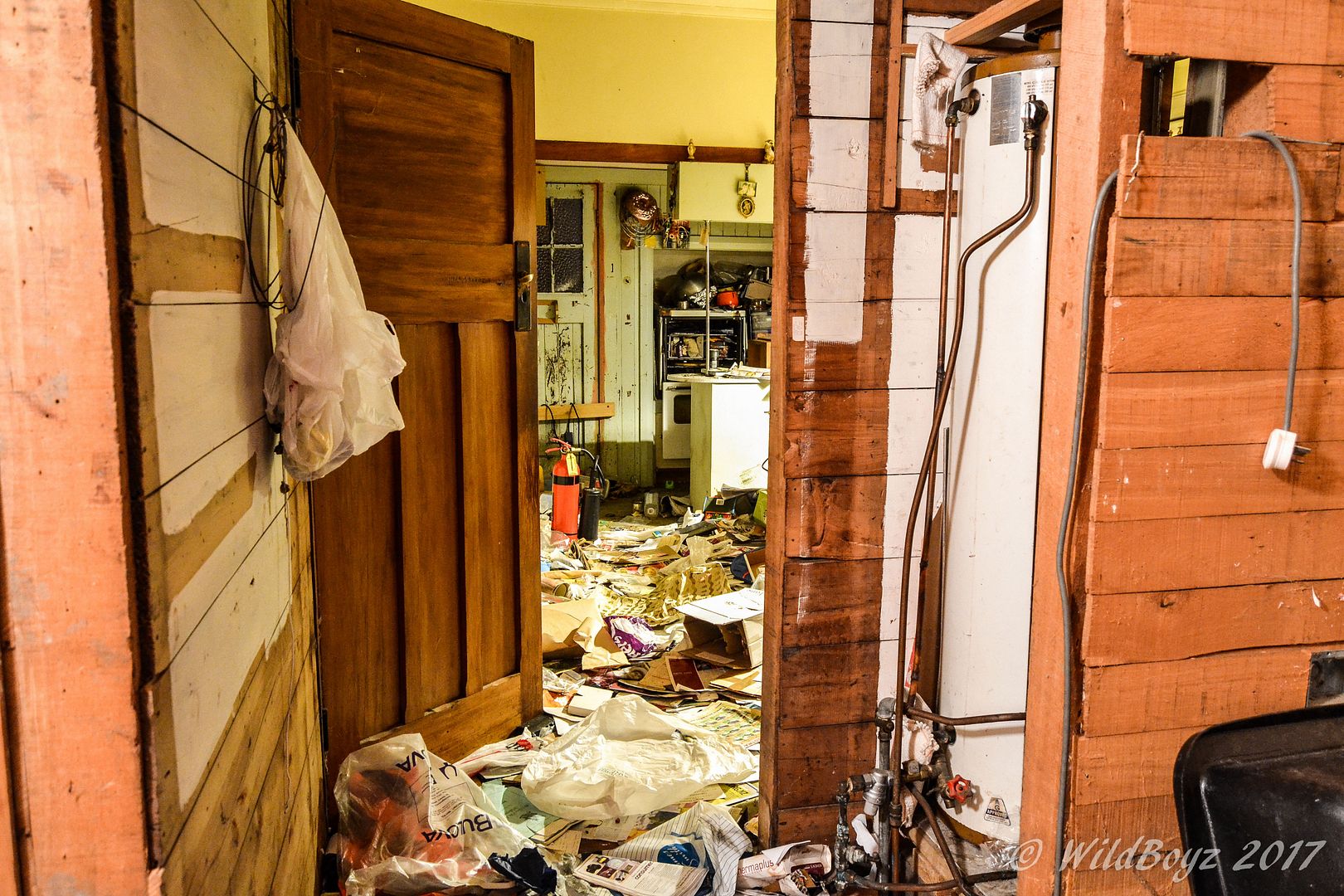 ​
16:​
 ​
 ​
17:​
 ​