Joined

May 28, 2015
Messages

673
Reaction score

502
Points

0
History
"As fresh as they get. Vegetables harvested from neighbouring fields and sold in a traditional road side market style. If you are travelling north, through the Kapiti Coast, pop in to sample their seasonal faire."
Sang Sue Limited was a Chinese owned 'acknowledged expert' in the fruit and vegetable business. Although there are many other fruit and vegetable suppliers in the Kapiti coastal region, Sang Sue's was known for its exceptionally fresh produce. In addition to the naturally grown products sold at the premises, Sue also supplied freshly baked bread from a small onsite craft bakery, because 'good bread is one of the great pleasures of the table', and beer, spirits, wine and cider sourced from boutique breweries around Kapiti. The cellar was described as being 'well-stocked', and the team of liquor sellers were very knowledgeable and passionate about their fully licenced goods. The small business boasted that it sold nearly 800 different subcategories in food and drink; some of these included fresh produce, dried and dehydrated fruits, mayonnaise and salads, delicatessens, cheese and cheese products, and food products machinery. Unfortunately, despite its success, back in 2015 the New Zealand Transport Agency acquired the business and closed it to make way for the MacKays to Peka Peka expressway; an 18 km four lane project that will cost the government $630 million. 
Our Version of Events
Leaving Wellington early-ish, in an effort to reach a town called Bulls, we decided to have a quick break at a random fruit and vegetable suppliers that appeared to be abandoned. Hoping there might be some sort of home brew leftover we decided to investigate. Upon closer inspection it was obvious that the shop itself was fully stripped of anything interesting, so we decided to head around the back. We didn't expect to find an awful lot around there, but experience has told us to always check the entire outside perimeter of a site; you never know what might be lurking. 
Bypassing the guard dog warning sign, and a very large barbed wire fence and gate, we crawled through some extremely thorny bushes instead – because that seemed like the least painful option at the time. As we emerged through the sharp barbs, dead branches, and from beneath a large truck trailer that had become part of the bush, we were expecting to find an overgrown back garden; maybe, we surmised, it would have had an old algae-filled pond or something. We soon discovered our assumptions had been incorrect, however, as we found ourselves stood inside a bizarre vehicle graveyard of some sort. There was an array of vehicles: cars, quad-bikes, tractors, trucks and vans. It was quite clear that some had been there for a long time as the ground was steadily absorbing some, and foliage had consumed others; one, which was completely sealed, even had a bush growing inside it. Much more satisfied with our find at this point, we decided to hang around for twenty minutes to grab a few shots. After that, we left. Jobs a goodun'.
Explored with Nillskill and Bane. 
Sang Sue's Place​
 ​
1: Sang Sue Fruit and Vegetable Shop​
 ​
 ​
2: A Quick Look Inside​
 ​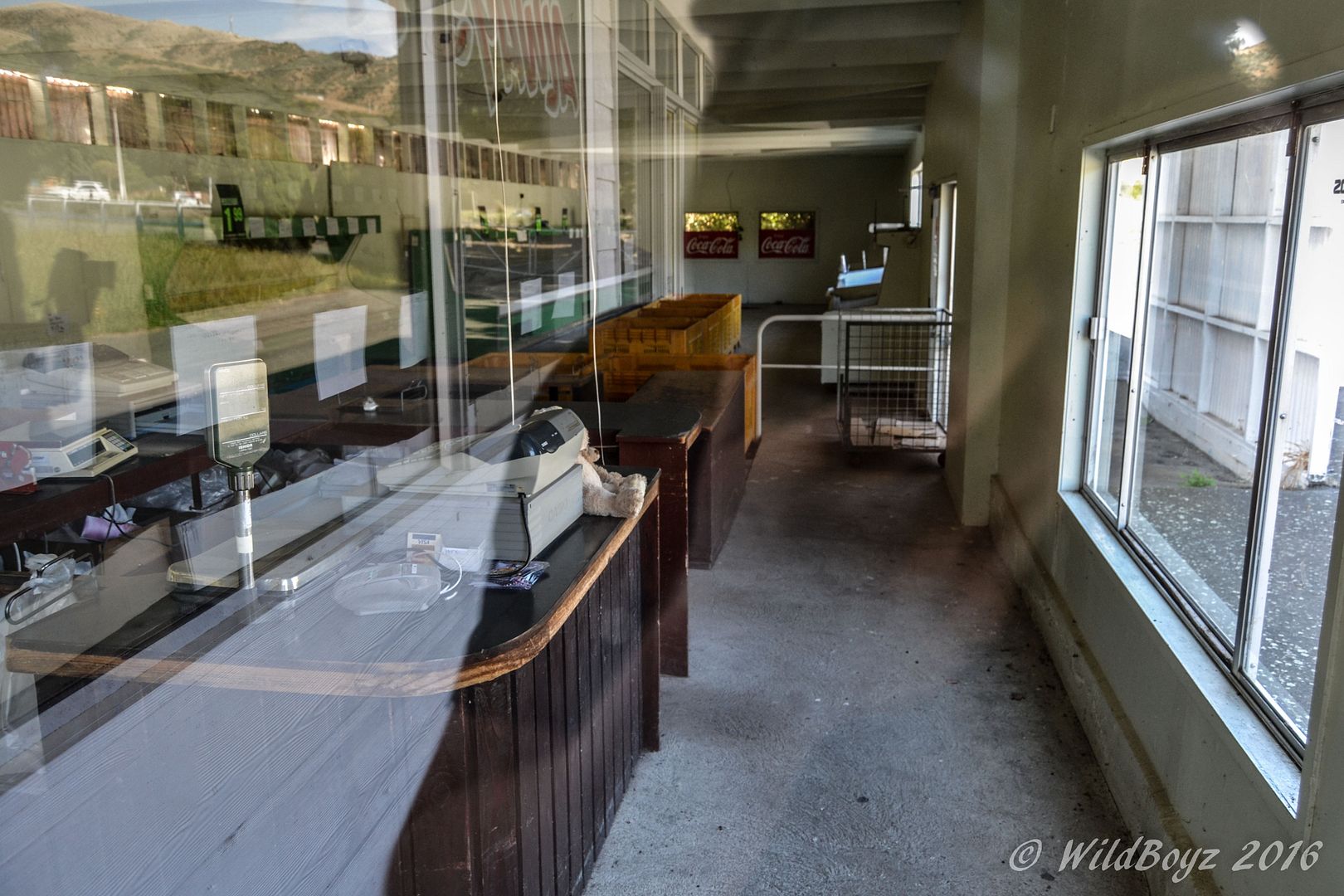 ​
3: Sue's House​
 ​
 ​
4: Sue's Bed​
 ​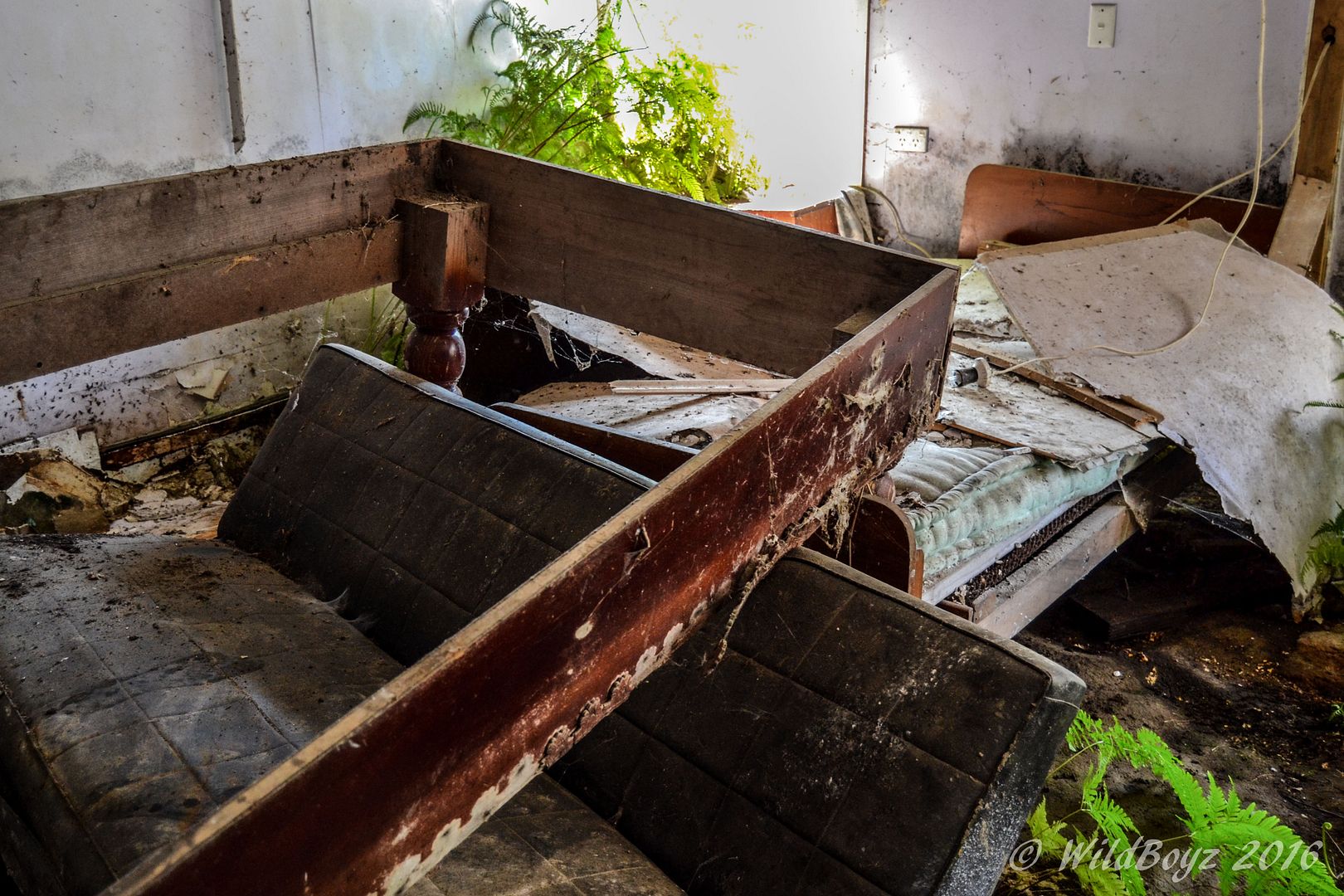 ​
5: Sue's Shed​
 ​
 ​
6: Sue's Indoor Garden​
 ​
 ​
7: Sue's Little Runaround Buggy​
 ​
 ​
8: Sue's Other Indoor Garden​
 ​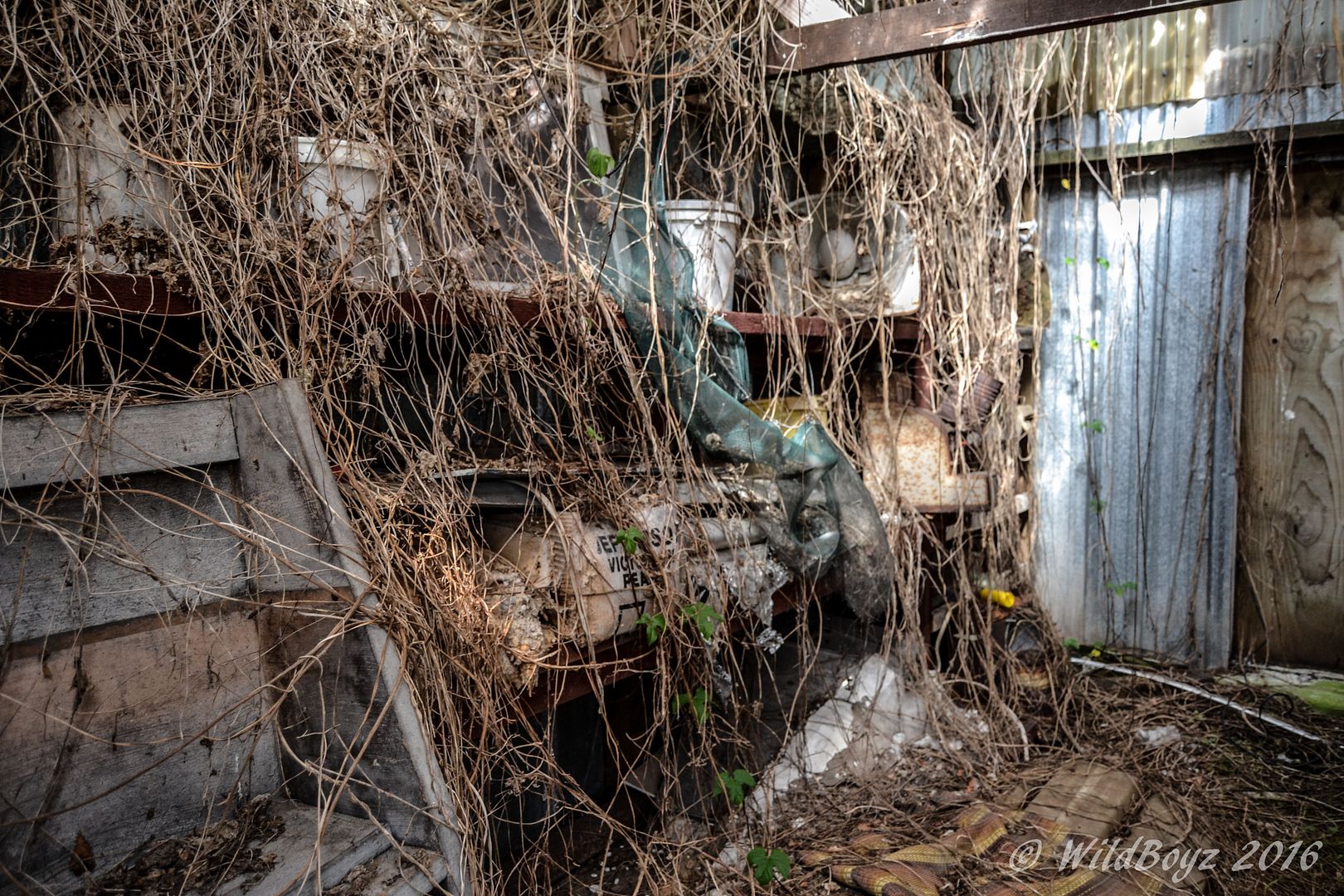 ​
9: Sue's Storage Warehouse​
 ​
 ​
10: Sue's Machinery​
 ​
 ​
11: Sue's Till​
 ​
 ​
Sue's Vehicle Collection​
 ​
12: Fork Lifts​
 ​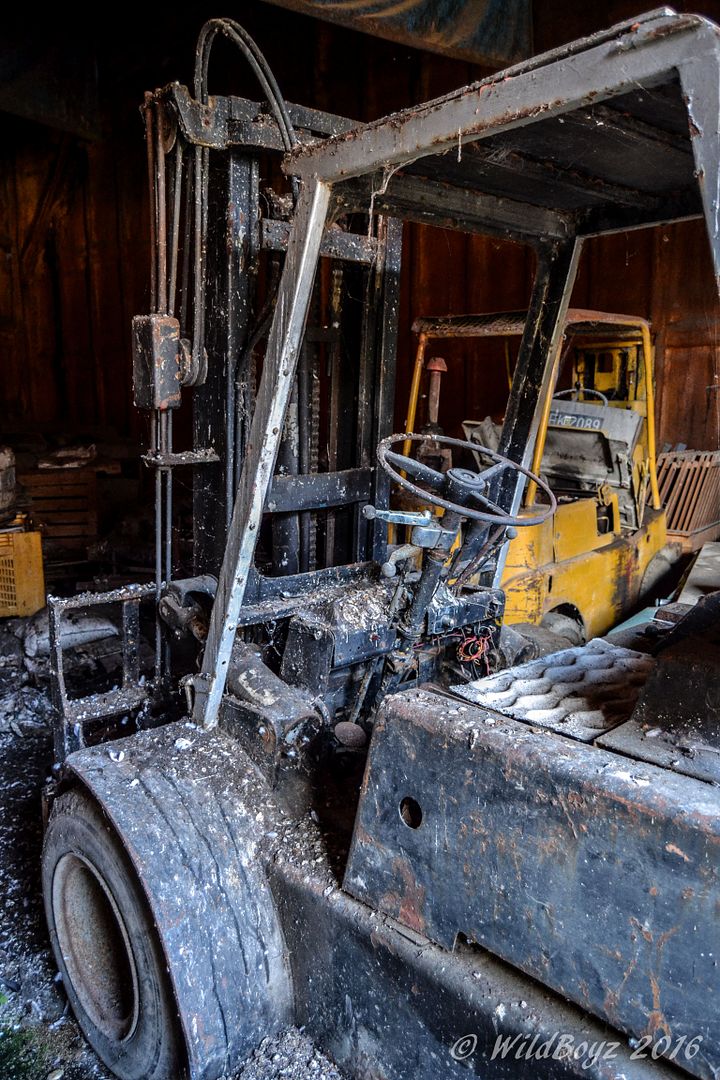 ​
13: Quad-bike​
 ​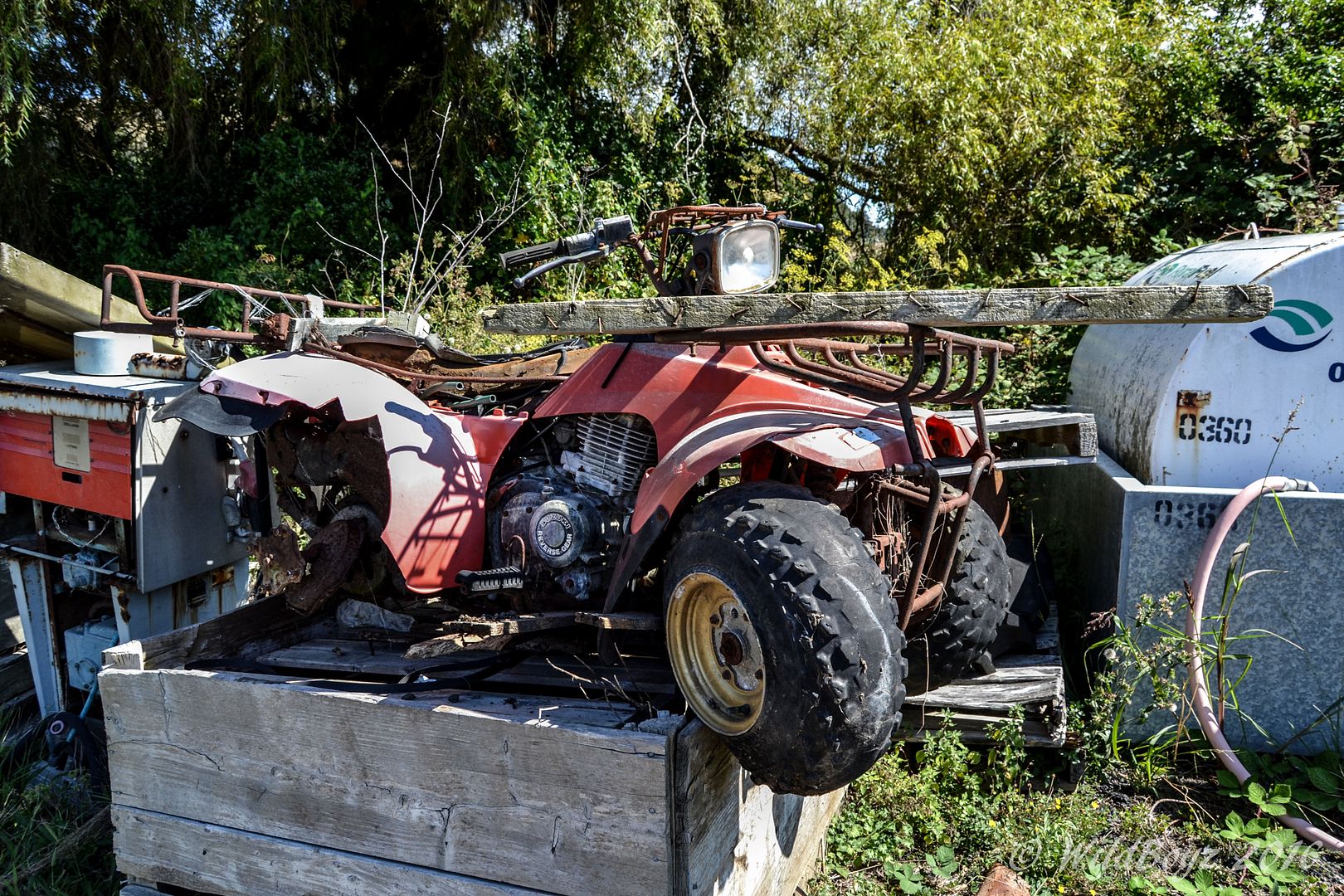 ​
14: Standard Van​
 ​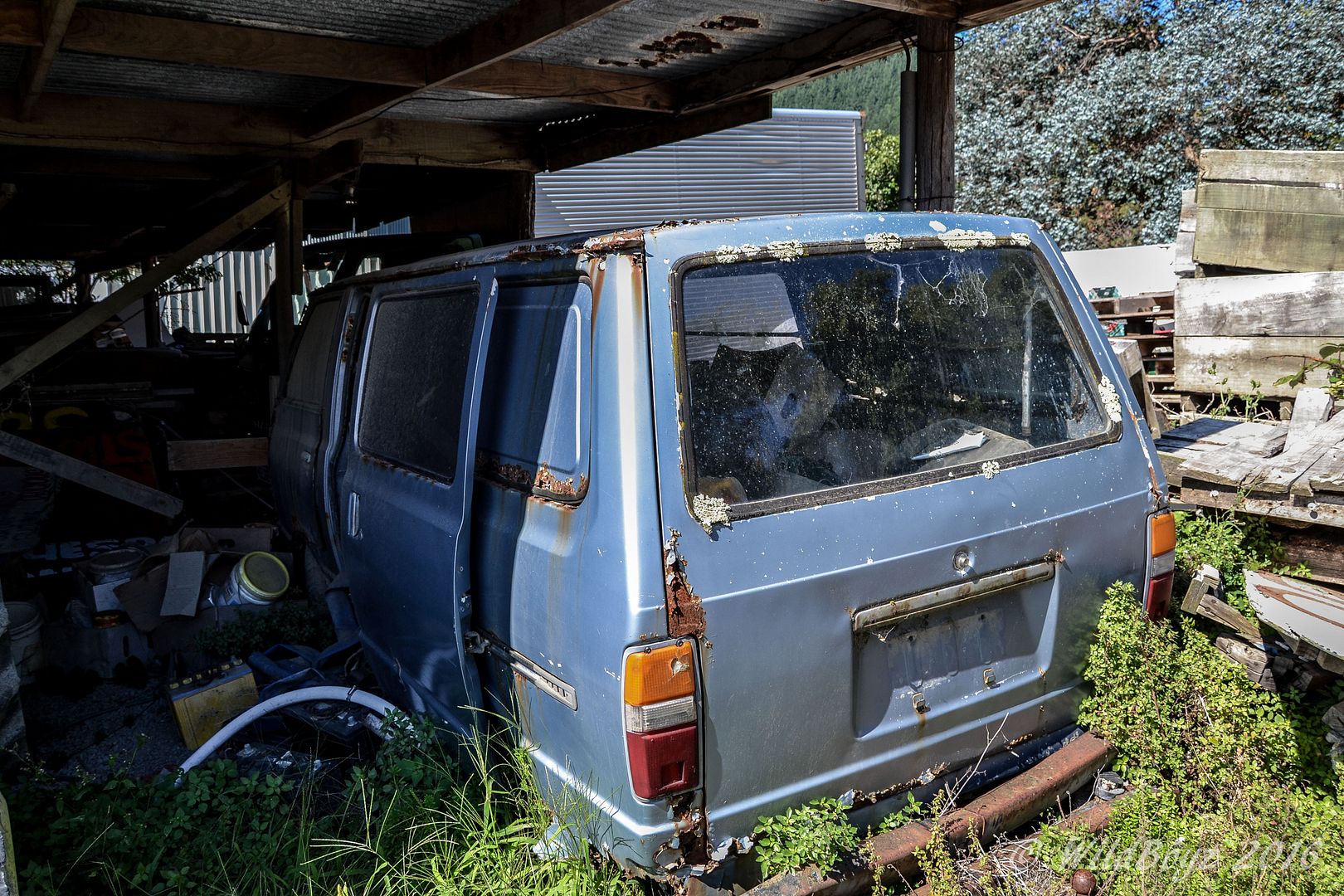 ​
15: A Bigger Van​
 ​
 ​
16: Tractors​
 ​
 ​
17: Digger​
 ​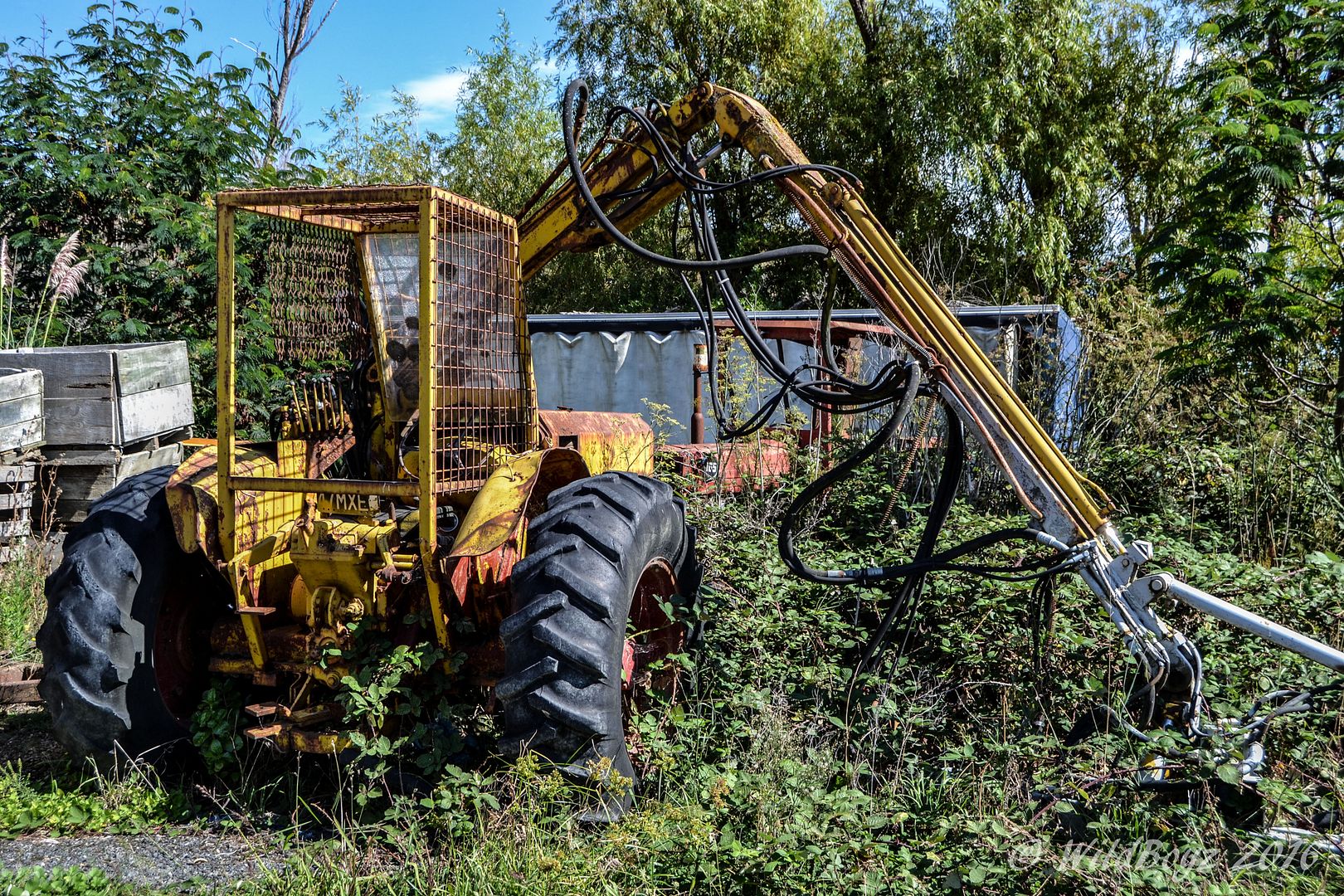 ​
18: A Bigger Digger​
 ​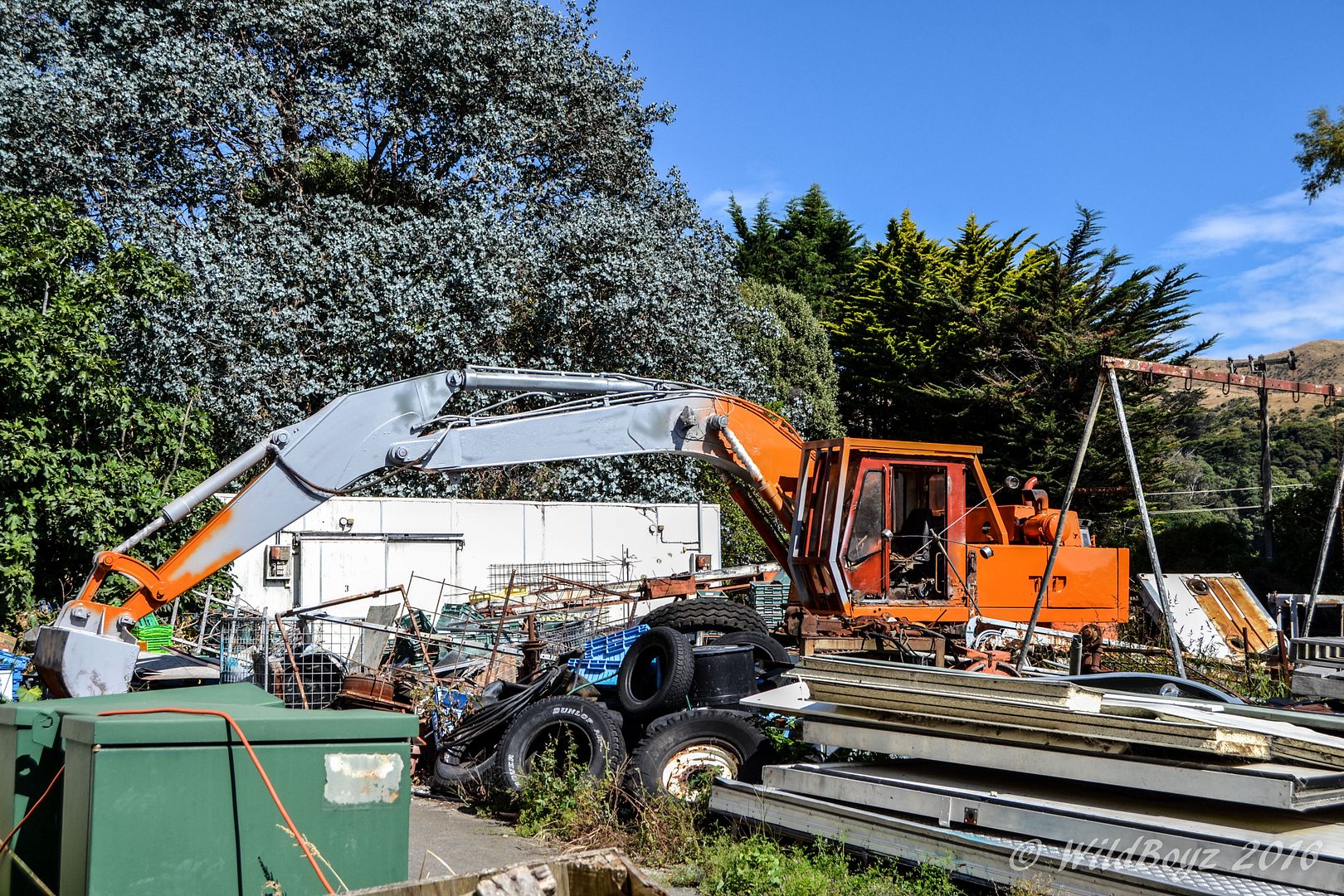 ​
19: Farm Equipment​
 ​
 ​
20: Sue's Fleet 1​
 ​
 ​
21: Sue's Fleet 2​
 ​
 ​
22: Sue's Fleet 3​
 ​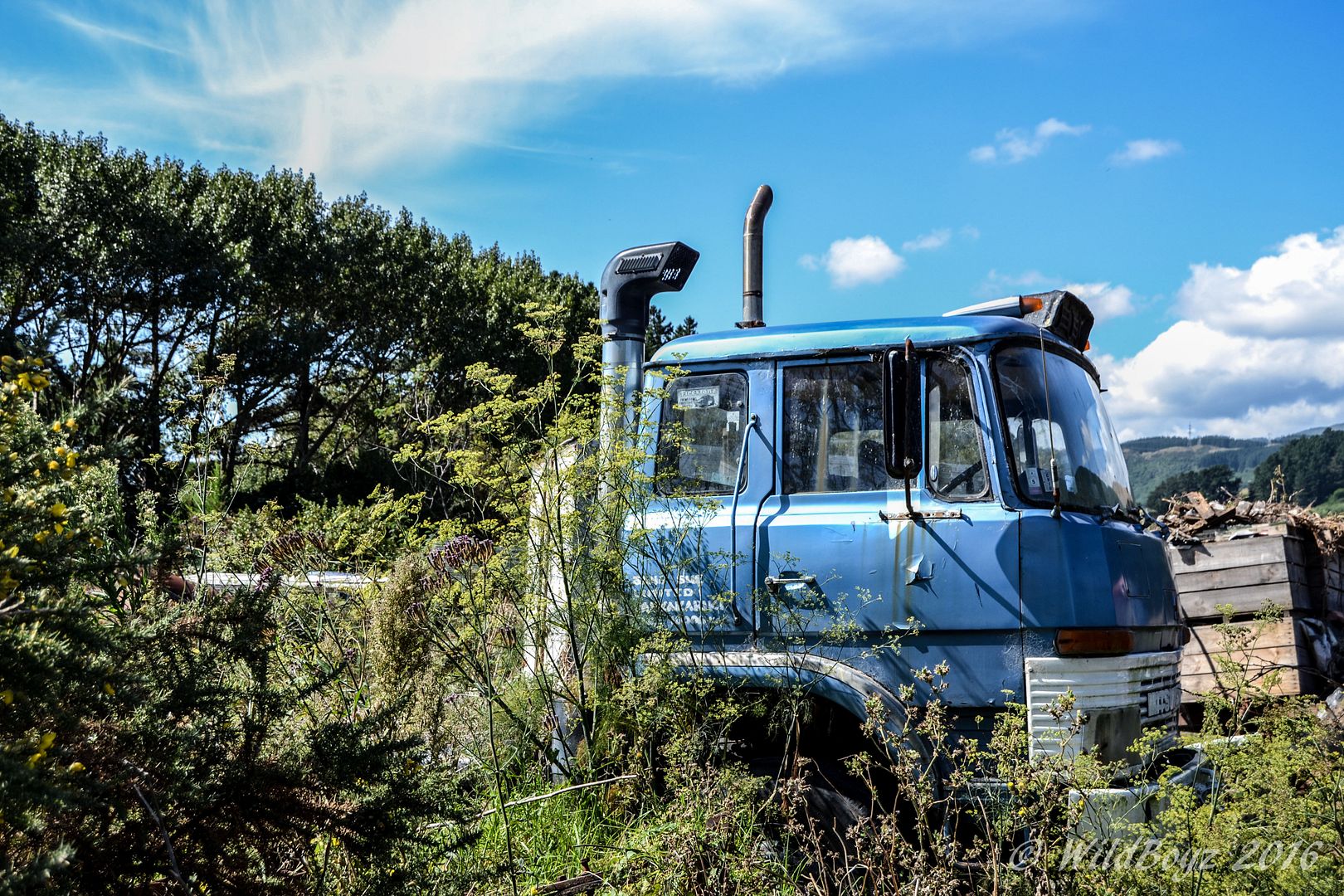 ​
23: Sue's Fleet 4 and Car With a Bush Inside​
 ​
 ​
24: The Beast​
 ​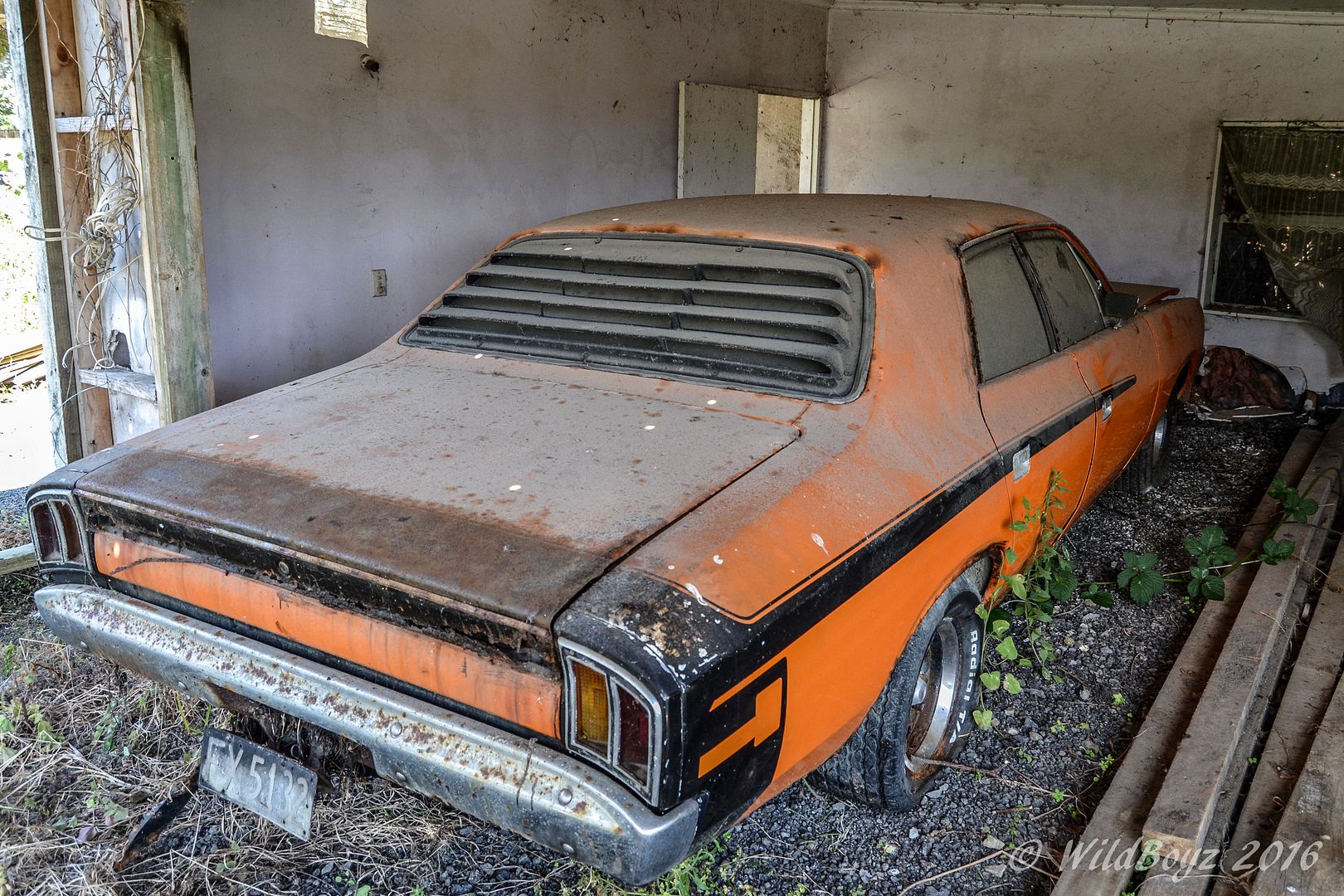 ​
25: Sue Has a Dark Side​
 ​